FRESH NEW DIRECTION:
Carol's Coffee Corner takes on your Workplace Challenges Starting May 2016 …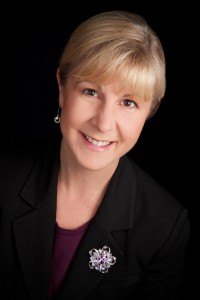 "Why don't my employees tell me when things are going wrong?"
"What can I do to get promoted?"
"How do I get people to stop stealing my stapler?"
Whether you are a leader or a cubical dweller, I'll be here with a new post each Tuesday to tackle your "dealing with people" challenges in the workplace. No question is too big or small.
Click "ask a Coffee Corner question"! To submit your Workplace Challenge. I may even turn your query into a video (don't worry, I'll keep your last name and personal info out of it).
September 19. 2015
Here's a wee bit of inspiration for those days, whether at work, or in
life, when your tasks seems insurmountable and you are tempted to take the easy road that is well marked and traveled. Post it, share it, enjoy it.
From Pinterest: www.pinterest.com/pin/282178732877983157
or facebook: https://www.facebook.com/getthrival/photos/a.228063970585838.55510.170873049638264/768525826539647/?type=1&theater
March 13, 2015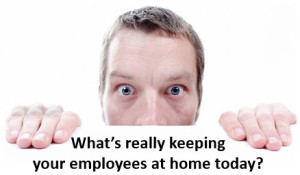 Have you noticed a few people missing from your office today? Maybe they scheduled the day off. maybe they called in sick. It just happens to be Friday the 13th and, while we joke and blame the day for our woes there is a genuine fear of the combination of "Friday" and the number 13 in some people.
That fear can be so great, an employee will develop flu-like symptoms subconsciously to guard against the unknown dangers this day may hold.
People do get sick. It's tempting,  but never wise, to question some of these sick days. I was told to do this when I was in HR. I was young. I didn't have the people counseling and problem management skills I now have. Those conversations (or interrogations) did not  develop trust, and they certainly did not resolve the issues.
The truth is, your employee woke up and decided the cost of going to work today was not worth the benefit. Instead of questioning this employee's loyalty and reliability, a more productive question is "How can we make our company irresistible?". How can you make the workplace something your team members do not want to miss every day? … or at least every Friday? (By the way, signing up to get my newsletter of workplace tips is a good start!)
You never know. Even the most superstitious person might overcome this dreaded fear of Friday the 13th, out of fear of missing a day with your team. That would make your workplace better than therapy!
Send your comments to Carol Carter (click this link)
December 31, 2014
Ready … set … wait a sec! If you are ready for a new year but not sure  how to launch into it, consider these brilliant words from an author born nearly two centuries ago. They still resonate just as strong tonight.
My wish for you this coming year is something larger than yourself to inspire you, motivate you to do more than you thought possible and keep you happy no matter how stressful the journey or how dangerous the path.
Celebrate! Celebrate every day as if it is a brand new year full of "possible"!
February 8th, 2013 – 5 P's To Crafting YOUR Perfect Speech
At some point at work or in your personal life, you will be asked to give a speech and not be given the specific topic. "Just say something, but make it good." will be about the only guidance you'll be given. Now what?
In honour of Toastmasters' Month and to help my fellow Toastmasters who are stressing over what to speak about for the upcoming International Speech Contest, here's a quick video to get you over your inertia and help you craft YOUR perfect speech. Grab a coffee, pen and paper, turn up the volume and enjoy!

If you find this helpful for overcoming the inertia of writing your next speech, please spread the word!