STOP

The New Years Cycle!!!

Get Unstuck!

Make 2014 Work for You.

Value Packed

FREE Live event this Thursday, January 23rd in the middle of the Lower Mainland of BC!!
We're now 3 weeks into 2014. You promised yourself "THIS year is going to be different!". You set lofty goals, did action-planning, and positive mind-set training …
There's a great reason these strategies don't work for you:
New Years' resolutions
"The SECRET" affirmations
Great big detailed plans that gather dust or get filed in your "to do" file
You know the kind of year you really want and you have some idea of what's holding you back: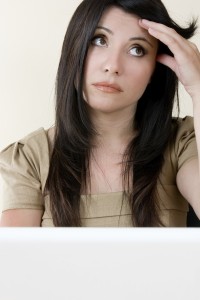 habits and patterns
fear, self-doubt, uncertainty of the "right" moves to make
inconsistency of your efforts in a focused direction
CONSTANT interruptions that steal your time and energy
You're tired of:
Looking back on the past year with disappointment
Feeling stuck and frustrated, a though success is always just out of your reach
Worrying about the future and the time whizzing by while you struggle to get traction on the future you truly want.
Tired of playing small? Ready to Create

REAL

Success

on YOUR Terms

for

2014?
√    Find out why affirmations don't work
√    Learn a powerful tool that ALWAYS works
√    Get a ONE PAGE SUCCESS STRATEGY to start each day strong, move confidently in the right direction and create REAL success in 2014
laugh as you learn easy-to-use strategies for REAL success

Know EXACTLY how to

stay UNSTUCK all year

Replace affirmations with something YOU can do that WILL change the rest of your professional and your personal life.
Receive the template to create YOUR 2014

Personal

Success Strategy

ONLY at the live event!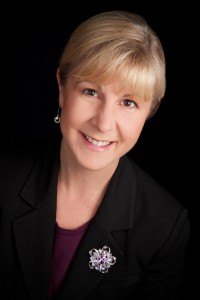 Join award winning speaker, solopreneur, leadership and communication trainer, Carol Carter

and
        creative problem solver, message distiller, idea generator and former stand-up comedian, Patty K.
What people are saying about this 2 hour program:
"Top quality and great advice and I'm not just saying it for saying its' sake but being truthful about it. This seminar was an investment to my life."           ~ Julien Lino

"This event is designed for people with big dreams,but unsure about how to achieve them, or are falling behind schedule in accomplishing their goals. It is very helpful and motivational."                                                     ~ Brian Gao

"A great eye opener to figure out where you are in life and what you want to become. Whether you are set or confused, it's a great place to get on track."   ~ John Pan

"Carol provides content that allows participants to refocus where they're at in life."          ~ Jay Kiew
Click one of the options below to  join us on Thursday, January 23rd, 2014
7:00PM – 9:00PM – doors open at 6:30
Justice Institute of BC, Room C120
715 McBride Blvd, New Westminster
(Lots of FREE Parking!)
Only 40 seats available!